Maggie Adams
Date Joined: 06/01/2016

Elisa Amspacher
Date Joined: 06/01/2018
Elisa Amspacher graduated with honors from Vanderbilt University with a Masters of Science degree in Nursing and is a Family Nurse Practitioner.  She is originally from Chattanooga, TN and is married to Dr. Jonathan Amspacher. He is a Plastic Surgeon and Director of Mosaic Plastic Surgery in St Joseph.  They have been married for almost 20 years and have 2 children. Her hobbies and pastime include gardening, triathlons, and being active in charity work.  Elisa is involved in Women's bible ministry, and she has previously been involved in mission work to South Africa. She would like to be involved in medical mission work overseas when her kids are grown.
Ellen Atieh
Date Joined: 06/01/2019

Paige Bennett
Date Joined: 06/01/2019

Natalie Byergo
Date Joined: 06/01/2015

Jana Campbell
Date Joined: 06/01/2017
Jana Campbell is the Director of Employment at United Cerebral Palsy of NWMO.  Jana has a double major in business management and marketing, and graduated from Missouri Western State University. She is the blessed mama of 2 kiddos!  Jana joined Junior League to be involved in the community and to help make a difference!
Lauren Catron
Date Joined: 06/01/2015
Lauren (Rauth) Catron joined the Junior League of St. Joseph in 2015. She was born and raised in St. Joe and attended Bishop LeBlond Memorial High School. She went on to the University of Missouri in Columbia, where she graduated with a Bachelor of Journalism from the Missouri School of Journalism. She worked in the news industry for several years in the Little Rock and Kansas City markets before returning home to St. Joe. She now works at Hillyard, Inc. as a marketing communication specialist. She is married to her husband Drew, and they recently welcomed their first child, Henry. They live in St. Joe with their two dogs, Sophie and Oshie. Lauren is currently on the presidential track and will hold the position of president during the 2019-2020 League year.
Veronica Charbonnet
Date Joined: 06/01/2018
Veronica Charbonnet, a native of Gainesville, Florida is an alumna of, Davidson College, the University of Buenos Aires, and the Pennsylvania State University. She teaches Spanish at Benedictine College, and lives in Atchison, KS. She is passionate about serving others, and is happy to get involved in her new community with committed, like-minded women. In her free time, Veronica's career in education applies to her hobbies: she is learning French, learning to cook, visiting new places and learning to write better. She is happiest at the beach or on a boat, ideally with friends and family. Veronica looks forward to continuing to support women and children in the community through Junior League.
Andrea Cole
Date Joined: 06/01/2015

Amanda Connett
Date Joined: 06/01/2015
Amanda Connett was born and raised in St. Joseph, MO. She is a 2002 graduate of Bishop LeBlond High School, a 2006 graduate of Missouri State University with a B.S. in Communication Science Disorders, and a 2008 graduate of the University of Central Missouri with a M.S. in Speech-Language Pathology. She currently works for Saint Joseph School District as a Speech-Language Pathologist. She was married to her husband Lucas in 2008. They have 2 children, Claire and Caroline and one more on the way! She enjoys spending time with her family and friends and helping others through volunteering.
Gretchen Curley
Date Joined: 06/01/2016

Abigail Dennis
Date Joined: 06/01/2017
Hi! I'm a mom of 2 beautiful girls, Charlotte & Juliette.  By day I make cattle vaccines and by night I teach yoga & give back to the community through organizations like Junior League.  My other passions include traveling, drinking coffee, sleeping & running.
I joined Junior League because I wanted to be a part of something with a purpose.  An added bonus is the amazing friendships I have made! My goal as a member of JLSJ is to increase our presence in the community, with new programs like Hope Totes.
Noreen Derr
Date Joined: 06/01/2020
I am from New Hampshire, about an hour north of Boston and moved to St. Joseph around 2013 with my now husband.  We have a germand shepard mix named Ragnar, and a two and a half year old daughter named Lola.  After moving to St. Joseph, I worked for Marriott for 5 years before transitioning into real estate to have some more flexibility and be able to spend more time with family.  My family is mostly still in New England and my husband's is in Ohio, so we try to visit when we can.  I love spending time outdoors and try to find good nature trails wherever I go.  I used to work in the skydiving industry so pre-baby that was a huge hobby of mine as well.  Now that our daughter is a little older I'm hoping to get back in to it.  I love all forms of art, especially photography and my husband and I (also pre-baby!) used to go to a lot of concerts together.  I love to travel and experience different cultures and as a family we went to St. Lucia and Ireland last year.  I wanted to join Junior League to meet new people and engage more in my community.  I'm excited to participate in more activities as the year goes on!
Abby Dillon
Date Joined: 06/01/2020

Susanne Eichenmueller
Date Joined: 06/01/2014
Susanne Eichenmueller is the mother of two sons, Yannick (9) and Merrick (2), and wife of Bernd. She is a medical technologist in the microbiology department at a hospital. She enjoys being an active member of the St. Joseph community and spending time at her sons school. Making meaningful connections with people is one of things she enjoys most. Travel, science, coffee, and food are also at the top of the list of favorites.
Brittany Hagenhoff
Date Joined: 06/01/2017
Brittany Hagenhoff is a Speech Language Pathologist for the St. Joseph School District. She is originally from the Ozarks so she loves spending time out on the lake. She has been married for four years to her amazing husband. This is her third active year with the league as she has served as the assistant and chair of the Membership committee.
Barbara Halter
Date Joined: 06/01/2020
Barbara was born at Mather Air Force Base in Sacramento, CA, and has mostly lived in St. Joseph since 1992. Graduating from Central High School in 2004, she received a Bachelor of Communication from the University of Missouri in Columbia in 2008. After living in Kansas for a few years after college and working in marketing for Enterprise Rent-A-Car, she moved back to St. Joseph and now works for Altec Industries on their Technical Sales team. She recently completed her Masters in Business Administration at Northwest Missouri State University in 2019. She has a daughter, Josilin, and two furbabies, Percy and Karma. Barbara is passionate about many issues (women and children, literacy, mental health and wellness, environmentalism/sustainability, etc) and joined Junior League as an opportunity to support these issues in her community.
Erica Hankins
Date Joined: 06/01/2015

Stephanie Hartley
Date Joined: 06/01/2017

Jessica Jackson
Date Joined: 06/01/2016

Rhonda Jacobs
Date Joined: 06/01/2020

Heidi LaFave
Date Joined: 06/01/2019
Heidi LaFave is a life-long resident of St. Joseph, born and raised.
Heidi LaFave recently changed career paths and is currently a Registered Client Service Associate with Stifel, Nicolaus & Company.  She has passed her Financial Series 7 & Series (63/65=66) Certification.  She is actively pursuing Financial Associate with the Company.  Prior to joining Systems & Services Technologies Inc.in October 1997, for 20+ years of service, as Sr. Director of Operations where she was in charge of up to $6B in receivables and up to 1300 employees across multiple countries, Heidi managed collections and full-servicing operation functions for Rent-A-Center, a division of Thorn Americas, a sales and lease ownership retail franchise.
She has been a member with the Chamber of Commerce for over 20 years-now serving as a local diplomat, worked with Second Harvest Food Bank, United Way, Young Life, and active with local middle & high school(s) on PTSA/Booster Club Positions. Heidi is an Alpha Sigma Alpha Alumni in which she served on numerous boards while in college. Heidi is a member of Cathedral Church and is a sports enthusiast as she travels watching her children with her husband.
Heidi graduated magna cum laude from Northwest Missouri State University with a Bachelor of Science degree and Minor in General Business.
She is looking forward to being co-chair of the Cinderella Closet for the 2019-2020 League year with an amazing group of inspiring women that are actively volunteering their time to make a difference in the community.
Laura Lawson
Date Joined: 06/01/2017
Ms. Laura Elizabeth Lawson was born and raised in Saint Joseph, Missouri. She holds a Bachelor's degree in Interdisciplinary Studies from Missouri Western State University. She strives to make a meaningful difference while also creating new experiences, relationships and knowledge. Laura is passionate about impactful volunteering and sustainability and Junior League has given her a chance to make a difference.
MyChi Le
Date Joined: 06/01/2018

Ashley Matthias
Date Joined: 06/01/2015

Katie McCullough
Date Joined: 06/01/2015
My name is Katie McCullough; I am a St. Joseph School District Special Service Instructor for the All Students Achieve (ASA) program which is on campus at MOSAIC. I previously have been the Special Service Coordinator at Benton High School and a Special Education Teacher at Lafayette High School. This is my 15th year with the St. Joseph School District. I have previously coached at Lafayette High School F/JV Volleyball two years, Head Basketball five years, and this is my 11th year as a Head Cross Country Coach, currently for Benton High School. I received my Bachelors in Elementary Education with an Emphasis of Cross-Categorical Special Education from Missouri Western State University. I have my Master's in Education from Baker University and a Specialist Degree in Administration from Arkansas State University. I am married and have three children. I am truly excited to be a part of the Junior League Family, and I look forward to the change we can do for our community!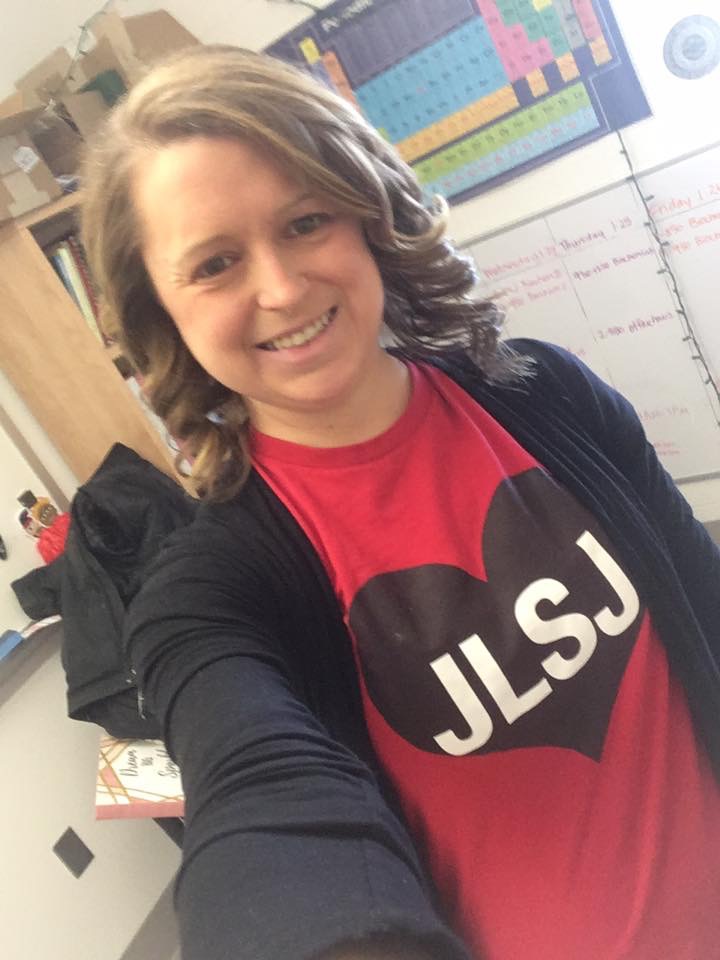 Natalie Mikita
Date Joined: 06/01/2018
I am a biochemistry professor at MWSU. I absolutely love my job, and spend every day having fun in the classroom. I was born and raised in Cleveland, Ohio. My parents only recently sold the house they had when I was born. I have a niece and nephew who I absolutely adore, and frequently leave to go visit. I did all my schooling, undergraduate and graduate school (yes, I have my Ph.D., only because I was too stubborn to quit. It has nothing to do with my actual intelligence level. You will know this once you hear the stories about all the silly boneheaded things I've done). I worked for two years as a visiting professor at Penn State Behrend in Erie, Pennsylvania (this is not Penn State main school) before moving out here. My hobbies include anything athletic (when I'm not injured) such as CrossFit, running, soccer, etc, taking my fur child to the dog park and then cuddling afterwards, watching any football, or Cleveland Indians baseball, and being social. I will do almost anything if there are other people involved. Fun fact: the hangy ball in the back of my throat splits in two.
Erica Moore
Date Joined: 06/01/2015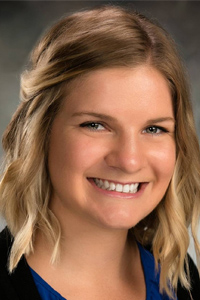 Abby O'Malley
Date Joined: 06/01/2018
Abby was born and raised in St Joseph, MO and is happy once again be a part of her hometown community after a brief hiatus. She graduated from Central High School in 2007. She attended the University of Missouri where she received an undergraduate degree in Psychology. Following graduation she pursued a career in nutrition and attended Northwest Missouri State University to obtain her degree in dietetics. In 2016 she completed her Master's in Nutrition and Dietetics, specialist certificate in Integrative and Functional Dietetics, and dietetic internship at the University of Kansas Medical Center. She is passionate about helping others and has turned that passion into a career, as a Registered Dietitian Nutritionist and owner of Revive Nutrition Solutions, LLC. She is getting married in February to her fiancé, Michael, and is hoping to welcome a puppy into their home soon. In her free time you will  find her enjoying a good home cooked meal, outside getting some Vitamin D, or curled up with a good book. She's a summer girl at heart and is happiest when she is spending weekends with family and friends at Lake Viking or eating/drinking her way through Key West. She is a definite introvert on the Myers-Briggs Type Indicator test, but 'fakes it until she makes it' in this extroverted world.  Abby is excited to start her second year in the Junior League and to provide continued support to women and children in the community.
Erin Ousley
Date Joined: 06/01/2017
Being a part of the Junior League has been one of the most fulfilling and fun times of my life. During my time in the League, I have served on Cinderella's Closet, Ways and Means, and as Treasurer. My favorite thing about the Junior League is the opportunity it provides to serve my community in a variety of ways and build relationships with other strong women who are making a difference in our city.
I am a nurse by training and work in population health. I have been married for 22 years to my husband, Steve, and have 2 sons who are 20 and 14. My hobbies include running and reading.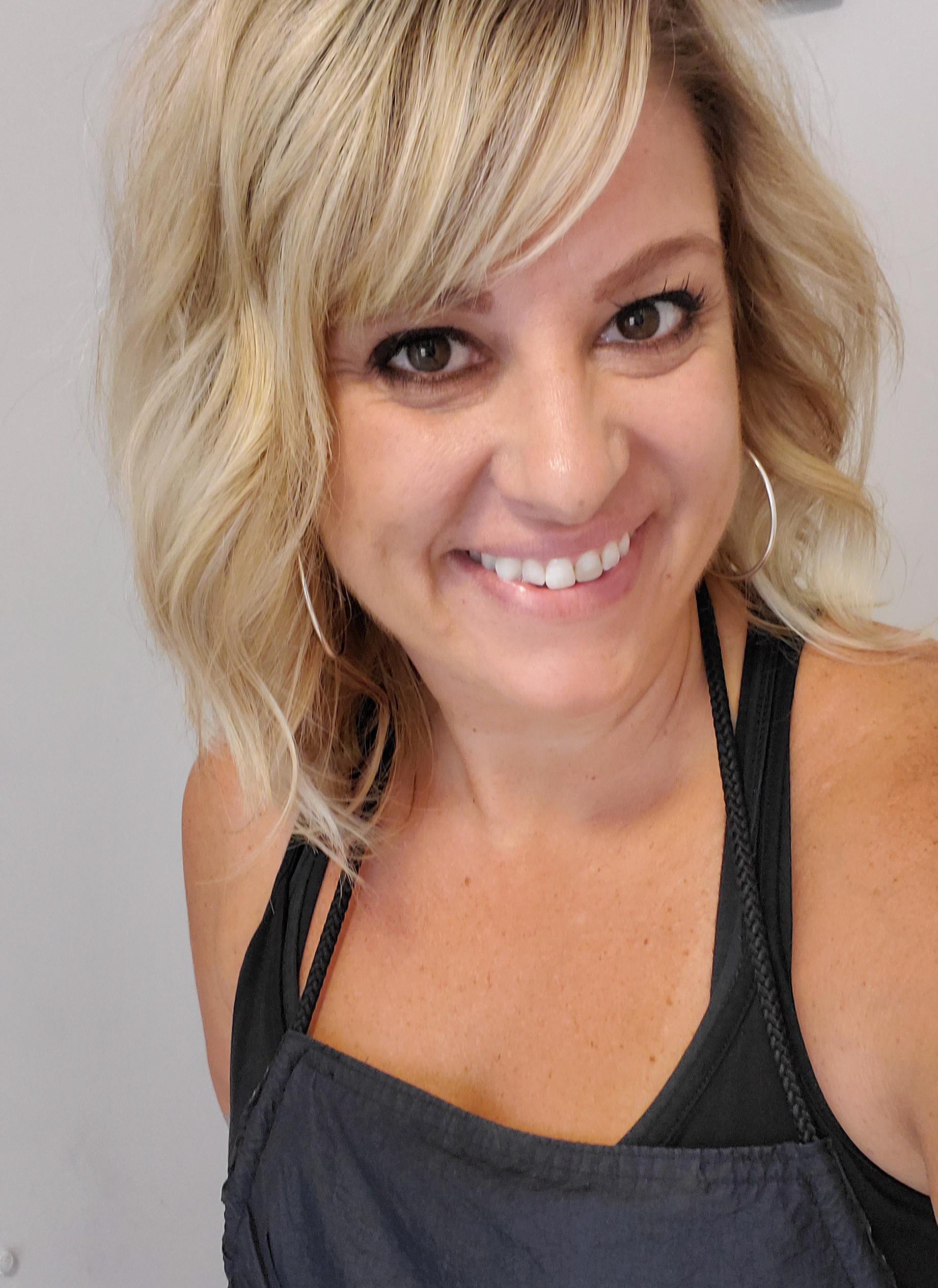 Mindy Paden
Date Joined: 06/01/2019
Hi, my name is Mindy Paden I am 36 years old, this is my first active year in the Junior League.  I'm originally from Mercer Missouri. I have lived in Saint Joseph since I graduated high school in 2001, at which then I attended Vatterott college and received  my Cosmetology license in 2002. In March of 2018 I opened my own salon, Meraki Salon, where I continue my 17 year career as a professional cosmetologist. I am the mother to an 8 year old son, Jaxton, who is very active in sports and activities around our community. My goal in joining the junior league was to become more involved in our community and to meet some amazing women. I look forward to the many years to come in the league and I am embracing every ounce of knowledge that has been bestowed on me.
Abby Patterson
Date Joined: 06/01/2019

Marietta Reynolds
Date Joined: 06/01/2017
This is my 3rd year in Junior League. I am currently the Community Outreach Chairperson. I am a Kindergarten Teacher for the St. Joseph School District. This is my 13th year teaching Kindergarten. I have two sons who are 6 years old and 10 years old. I enjoy traveling, shopping, gardening, and spending time with my family.
Becky Rippe
Date Joined: 06/01/2017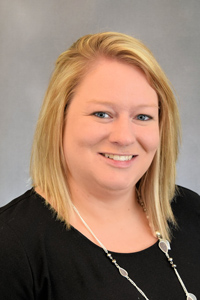 Mindy Speer
Date Joined: 06/01/2018
Mindy Speer has been a member of Junior League for one year. She works at Commerce Bank and has been in the banking industry over 6 years. She is a graduate of Missouri Western State University. She has a passion for others, and her favorite thing about Junior League is helping to improve the community of St. Joseph.
Shaina Spooner
Date Joined: 06/01/2016
Shaina Spooner graduated with highest honors from Missouri Western State University with a Bachelor of Science in Business Administration in marketing and management and a Bachelor of Arts in graphic design. She works for the Western Institute of Missouri Western in marketing and design. She is currently working on her MBA. She is originally from Orlando, FL and is married to Jesse Spooner. He is a Chemical Engineer and Pilot Plant Manager of ICM in St Joseph. She has two teenage boys who love to keep her on her toes. Shaina's hobbies and pastime include traveling, cooking, and charity work. Shaina is involved in many organizations and continues to try to make an impact in her community.
Breanna Sullivan
Date Joined: 06/01/2018
Breanna Sullivan grew up in a small town outside of Des Moines, Iowa with her parents and older brother. Once she gradated from high school, she went on to attend Iowa State University. After five years, three internships, one study abroad, many club involvements, and countless late nights, she graduated with her bachelors degree in Industrial Engineering and minors in Speech Communication and Technical Sales Engineering. After graduation, Breanna moved to St. Joseph to start her career with Altec Industries as a Quality Engineer. Breanna recently changed positions at Altec and is now a Supplier Continuous Improvement Engineer. In this role, she travels to Altec's suppliers to lead continuous improvement events. Breanna joined Junior League last year because she wanted to be more involved in her community. Junior League is a great way to volunteer! In Breanna's free time, she enjoys hanging out with friends, spending time with her husband, watching movies, and gardening. She has two cats (Ishmael and Friend) and a dog (Tucker), her favorite color is purple, and she loves to listen to alternative rock music.
Ashley Vidal
Date Joined: 06/01/2016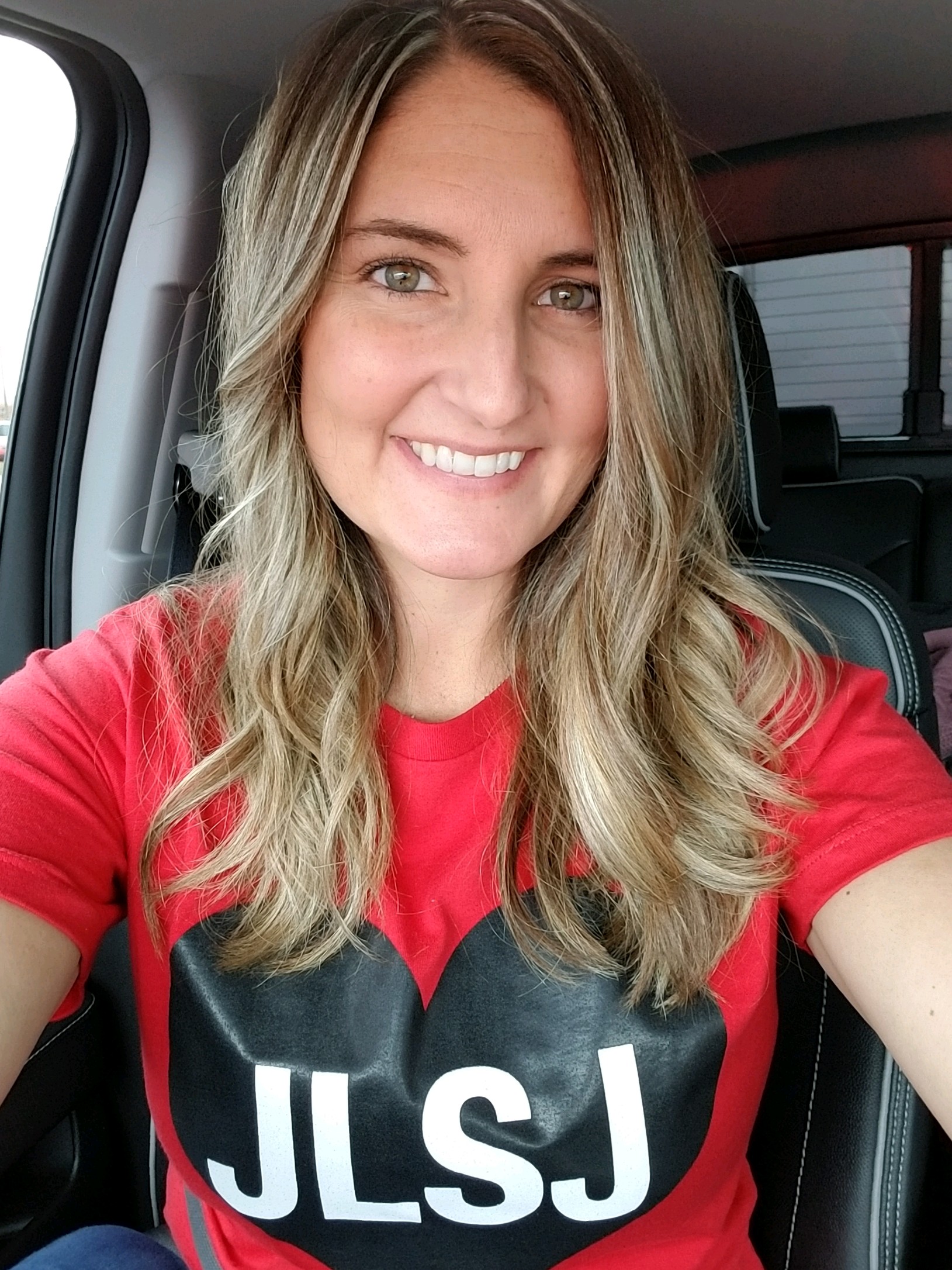 Erica Walker
Date Joined: 06/01/2019
Hey-O Friends! My name is Erica Walker. I was born and raised right here in good ole' St. Joe Mo. I've been married to Aaron for 9 years and we have a daughter named Ellie who is 18 months. Together we took over my family business The Comfort Center. I am the Member Relations Chair this year. I am super excited about this opportunity and my goal for this year is to connect people together to build life long friendships, make everyone feel welcomed and have a huge impact on our community. Together Everyone Achieves More!
#Teamworkmakesthedreamwork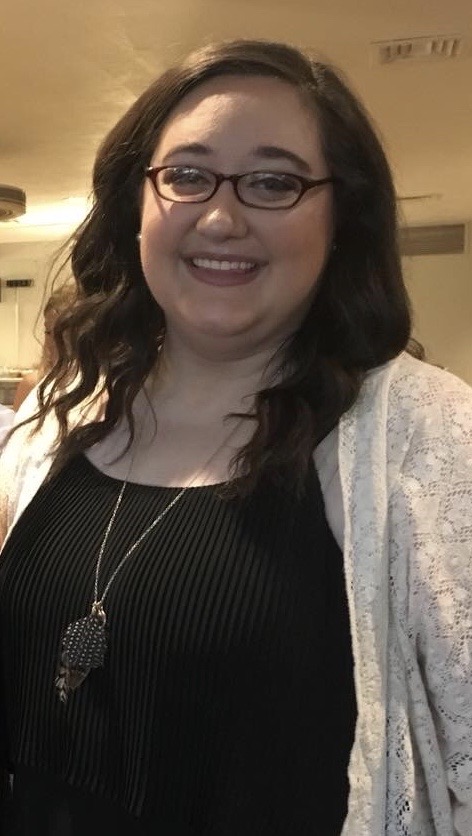 Emily Wearing
Date Joined: 06/01/2016
Emily Wearing is a life-long resident of St. Joseph, born and raised. She is currently serving as the Community Vice President and has served as the Ways and Means assistant chair/chair as well as the Volunteer Coordinator. She was excited to join the Junior League in 2016 to help make a difference in her community through volunteerism. Emily graduated from Kansas State University in 2014, where she received a bachelors of science in journalism and mass communications with an emphasis is broadcast journalism. She also received a minor in geography. Emily was lucky to land her first job out of college at KQTV in St. Joseph, where she worked as a reporter and anchor. During her time at the news station, Emily was able to cover a number of stories and produced a weekly segment called Salute the Badge to feature area emergency responders. She left the television business in October 2017, and now serves as the communications specialist for the city of St. Joseph. She creates social media posts for the city's numerous platforms, takes pictures and video at city events and helps produce the weekly City Link e-newsletter. In her free time, she enjoy baking, visiting antique shops and cheering on the K-State Wildcats during football season. Emily is looking forward to see the continued work of the Junior League throughout the community in helping better the lives for women and children while inspiring solutions to help address concerns in the community.
Jessica Weaver
Date Joined: 09/01/2020

Taylor Weese
Date Joined: 06/01/2019
Taylor Weese is a life-time Saint Joseph resident and chose to join the Junior League in 2018 to make a difference by volunteering in the community. Taylor graduated from Hillyard Technical Center in 2010 from the Practical Nursing program. She went on to North Central Missouri College for her Associate Degree of Science in Nursing and University of Missouri-Kansas City for her Bachelor Degree of Science in Nursing in 2015. She is currently enrolled at the University of Central Missouri to obtain her Master's of Science in Nursing- Family Nurse Practitioner. Taylor currently works as a Practical Nursing Instructor at Hillyard Technical Center and loves watching her students grow into nurses and is glad that she can be a positive influence on the nursing practice. Taylor is also a member of AHEC scholars, a program designed for health profession students to gain additional knowledge and experience in rural and/or under served urban areas.
Emily Weese
Date Joined: 06/01/2019

LaTonya Williams
Date Joined: 06/01/2016

April Wood
Date Joined: 06/01/2019